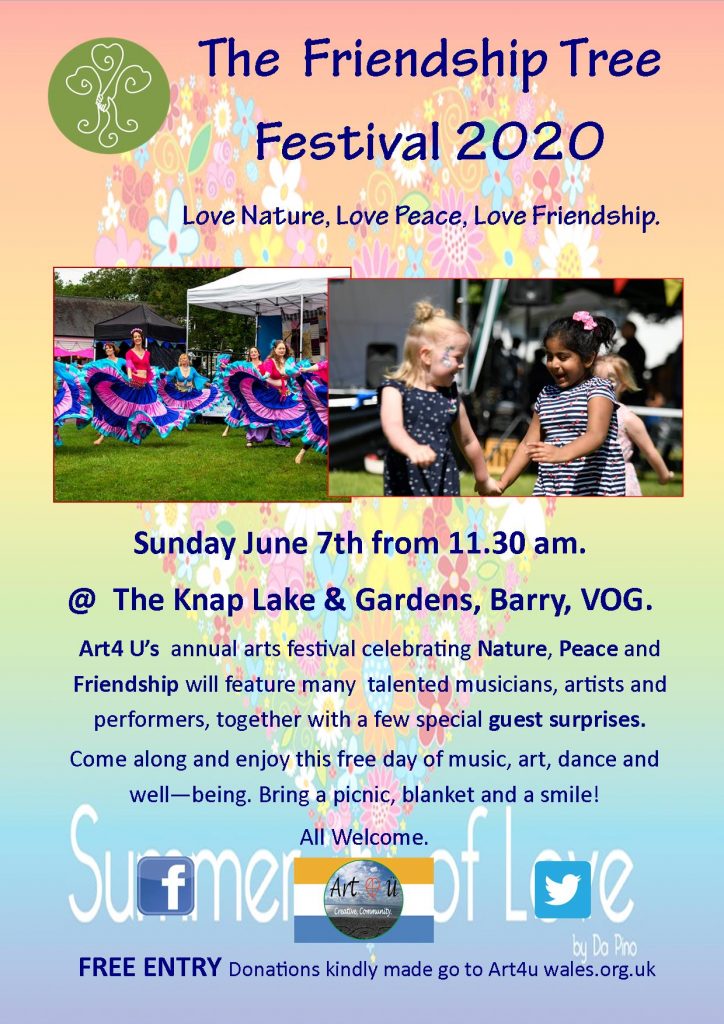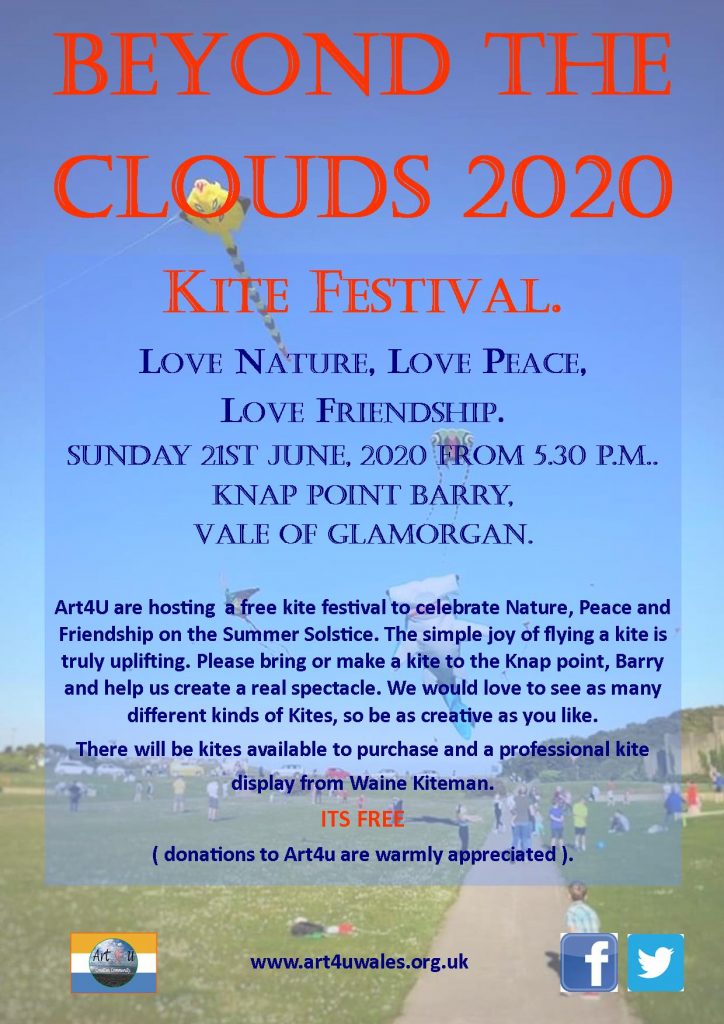 Update – Upcoming events
Our flagship event, The Friendship Tree Festival is planned for:
Sunday, 7th June, 2020 from 11:30 a.m. onwards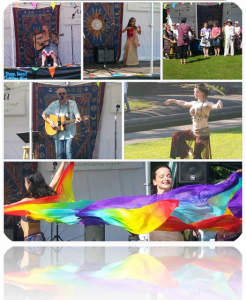 Our kite festival summer solstice event, Beyond The Clouds 2020 is planned for:
Sunday, 21st June, 2019 from 5:30 p.m. till dusk.
---
Please check out our Friendship Tree Festival Facebook page for the line-up and updates:

---
Please check out our Art4U Facebook page:

---
---
Our family and goals
 Art4ü was set up as a constituted group in 2010. We currently has upto 20 active volunteers providing their skills, time and knowledge to the projects. These volunteers include the un-waged, pensioners, local young people, artists, and community members all wishing to promote and provide art for all.
Some of the benefits of the projects include:
To engage with an ethos celebrating Nature, Peace and Friendship

Increased art facilities in the community   
 Providing a forum and opportunity for local artists to exhibit their work.
The promotion of visual art 
Promoting community participation
 Increasing volunteers self esteem, confidence