Update – Upcoming events
Our flagship event, The Friendship Tree Festival is planned for:
Sunday, 2nd June, 2019 from 11:30 a.m. onwards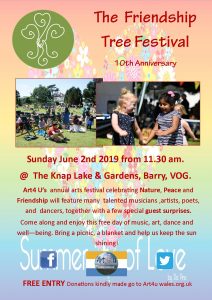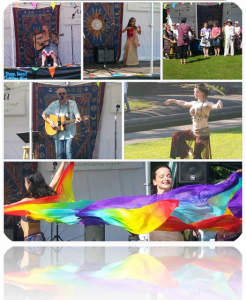 Our kite festival summer solstice event, Beyond The Clouds 2019 is planned for:
Friday, 21st June, 2019 from 6:00 p.m. onwards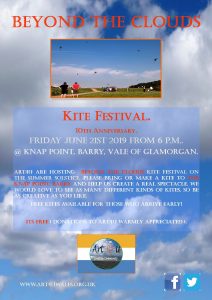 ---
Please check out our Friendship Tree Festival Facebook page for the line-up and updates:

---
Please check out our Art4U Facebook page:

---
Latest past event : 

Celebration of the skies 2018
On 21st June Art4u held its 9th annual kite flying event at the knap in Barry.
This year was our best yet with many more people participating and we managed to get around 50 kites in the sky!
We were also joined by Made in Cardiff for a live interview with Glyn and also the addition of Pete Gamble 'flying officer kite' and his amazing bubble machine. The weather was perfect for the event and lots of fun was had by all who attended the event. We also had kite making workshops for children run by the Vale of Glamorgan council which was a big success.
To see photos of the event please click here
---
Our family and goals
 Art4ü currently has 20 active volunteers providing their skills, time and knowledge to the projects. These volunteers include the un-waged, pensioners, local young people, artists, and community members all wishing to promote and provide art for all.
Some of the benefits of the projects include:
Increased art facilities in the community    
 Providing a forum and opportunity for local artists to exhibit their work.
The promotion of visual art 
Promoting community participation
 Increasing volunteers self esteem, confidence